The more visibility you get for your business, the more clients you attract. So I though I can help you get more visibility by inviting you to be a guest on a podcast hosted by a successful entrepreneur and friend of mine – Christian Hoefferle.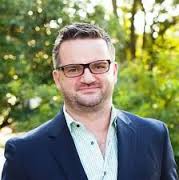 Christian is an expert when it comes to connecting & building business relationships based on trust and respect with people from around the world.
His clients include companies like Johnson & Johnson, Recaro, Wacker. To find out more about Christian and his work, visit his website www.TheCultureMastery.com
Christian is also the host of The Culture Guy Podcast which has local and international followers.
Here's how you can be a guest of The Culture Guy Podcast:
Send us a story ( support@bestsummits.com ) about your business that involves a success, a challenge, a funny or an interesting experience as a result of being international. Maybe you worked with a foreign customer and had some communication obstacles, or maybe you traveled abroad for business purposes and met some amazing people.
Christian and I will read all the stories and pick a winner on March 1st.
Besides the winner for the podcast, 3 other stories will be featured in my newsletter.
Need more inspiration? Have a look at some past episodes of The Culture Guy Podcast
So go ahead and send us your story to support@bestsummits.com!